Scheduling Home Inspections 7 Days a Week from 8:00 am to 5:00 pm

Text or E-Mail - 24/7

Types of Inspections we offer
We offer a full menu of inspection services including a buyers inspection, pre-listing / sellers inspection, single family, multi units, condos, small commercial buildings ( under 15,000 s.f. ), new construction, 11 month inspections where new home warranties that are about to expire, Swimming Pools and Spas, and Extra Outside Buildings

Integrity Home Inspections of South Central Ws. LLC. assists buyers and sellers in obtaining information essential for evaluating the condition of properties.
Buyers Inspection Electrical Panel Inspection
The most commonly preformed inspection done by Integrity Home Inspections is the buyers inspection, Hiring a highly qualified professional inspector is probably one of the best insurance policies for your assets you will ever purchase. We provide an honest, factual and non-biased report on the property being considered. (See The Report). We suggest that you attend the inspection with us. After completing the field work of the inspection we create a very detailed computer generated report that includes data, comments, discussion and color digital photographs. Reports are e-mailed to you the same day as the inspection. A hard copy will be provided if you wish. After you review the report, which is held confidential between you and Integrity Home Inspections, We make ourselves available to go over parts, or all of the report so that you understand all that is contained within it. It is your decision to release this report to any other parties, either in hard copy or by e-mail. We further realize that time is critical in most real estate transactions of this nature and we at Integrity Home Inspections will respond and schedule your inspection as a priority because of this. Your request for time and date of inspection will be met if at all possible.
---
Pre-listing Sellers Inspection Inspecting Electrical Outlets
If you are selling a home, Integrity Home Inspections will assist you in getting the highest price in the shortest time. As a Seller you want to find out about any hidden issues with your property before your house goes on the market. Buyers will insist on a professional home inspection of their choice. If the buyers inspector finds issues with the property they weren't made aware of, it could cause the buyer to have doubts and the agreement can fall apart, At best, surprise problems uncovered by the buyers inspector will cause delays in closing, and you as a seller will have to pay for repairs at the last minute, or take a lower price on your home. It's better to have your own inspection before putting your home on the market, Having a pre-listing inspection done by Integrity Home Inspections will make the entire sales process easier. Find out about any previously unknown situations with your home and have them corrected in advance, on your terms. Or present items " as is " and reflected in the purchase price. Otherwise you can count on the buyer inspector finding them, at the worst possible time, causing delays, and costing you money.
---
New Construction Inspecting a Gas Fireplace
The quality in new home construction varies from job site to job site. As the building process continues many items are covered up. For instance, drain tile is covered up during backfilling, electrical - plumbing - hvac - is covered up during drywalling. Most homeowners do not know what to look for or what questions to ask. We at Integrity Home Inspections are here to work for you, on your behalf. We will do a foundation inspection before any backfilling is done. We will do a framing inspection before any drywalling is done. We will do a final inspection before closing. With these inspections you will have confidence that your home was built to specifications and to the blueprint. Most importantly your builder will be able to change or correct items before they are covered up. This makes it a win-win situation for everyone and a home you will be proud of.
---
11 month Inspections Sink - Plumbing Inspection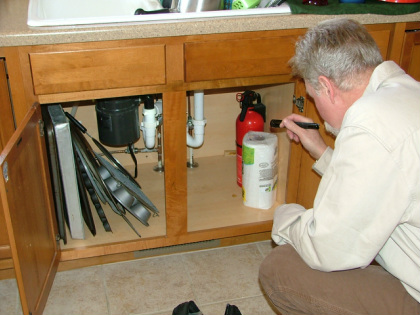 11th month inspections are preformed on new construction homes, After you have closed and moved in to your new home you have a 12 month warranty with your builder. We at Integrity Home Inspections will do an inspection at 11 months, 1 month before your warranty expires. This inspection will give you information to take to your builder and have warranty work done before it expires, Remember after 12 months your builder has no obligations to do any free work on your home.
---
Swimming Pools and Spas
Swimming pool inspections include an inspection and report on.
Safety equipment and fencing
Electrical
Mechanical
Pumps and piping
Filters
Heaters
Valves
Skimmers and inlets
Coping and liner
Pool deck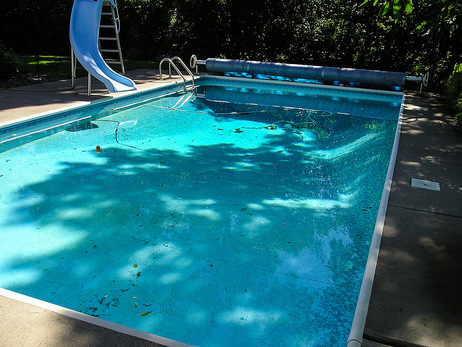 ---
Extra Outside Buildings
Extra Outside Buildings include an inspection and report on.
Grading and exterior
Complete interior